Ghosts (Boo!)



Ghosts have always both fascinated and scared me. Sometimes I play with them in the cemetery by our house, taunting them to show themselves to me. When they don't (they must be more mature than me), I'm quite relieved.

Still, having a family ghost like Lasher is pretty romantic. It's the evil ghosts that worry me. You know, the ones that wreck your house and make boyfriends run off the road. Wait a minute, that is Lasher! Forget I ever said anything about wanting him as a pet.

Thus far, I only have my ghost stories, and those of my mother to take up this space. Rest assured, more will come.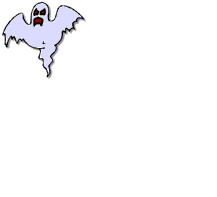 My one ghostly encounter

A Cow Ghost Story

Various ghost stories from the pages of the Dallas Morning New
The Catfish Plantation Story
A ghost story from Saratoga, TX, an East Texas town.



Ghostly links
A page devoted to photographing ghosts. You may also register for a free newsletter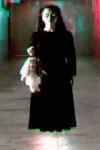 Another ghost photography page.

How to fake a Ghost Picture...very clever.

Texas Ghost Stalker page


Texas Ghost Stalkers
P.O.BOX 126033
FT. Worth, TX 76126


Texas Ghost Stories

An archive of various ghost stories.

"Death of the American Ghost Story"

Also, if you're in the DFW area, about an hour south of here, in Waxahachie, there is a haunted restaurant called the Catfish Plantation, located at 814 Water St., call (214) 937-9468 for hours and more info.